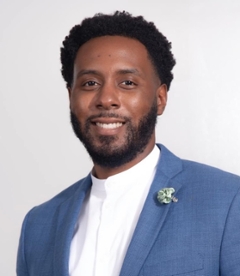 Sheldon A. McLean most recently was the Director of Marching and Wind Bands at Dillard Center for the Arts in Fort Lauderdale, Florida. He is a product of the Broward County Public School System, having graduated from Blanche Ely High School in Pompano Beach, FL. Mr. McLean went on to earn his Bachelor's Degree (B.S. 2010) from Florida A&M University(FAMU) and his Master's Degree (M.M.E. 2015) from The Florida State University.

Very active in the music community, educators, peers, community members and music professionals of various backgrounds frequently boast of Mr. McLean's talent and innate ability to inspire, motivate and connect with students. Thriving on the intersectionality of community (youth) development, the popular music industry (and its history), and classically influenced music education, he is constantly in demand as a percussion and band clinician in music rooms throughout South Florida.

Sheldon's love, dedication, and consistent need for an intimate relationship with music-making has been encouraged by Richard Beckford, Dr. Shelby Chipman, Richard Clary, Dr. Shaylor James, Dr. Patrick Dunnigan, Dr. Julian White, Dr. Alexander Jiménez, Dr. Nicholas Thomas, Christopher Dorsey, Israel Charles and Dr. Clifford Madsen.